The Solar for Schools Community Benefit Society Ltd (CBS) was set-up in 2016 to enable schools in England and Wales to benefit from solar panels without having to invest themselves, yet share in the expected long-term profits, or surplus income generated by each solar project despite very low government subsidies.
Our constitution is in the form of Rules registered and approved by the Financial Conduct Authority. As a Community Benefit Society we are bound to act for the benefit of the community of schools were panels are installed.
Each school with solar panels funded or partly funded by the CBS has a right to become a member of the CBS, be nominated as a director and vote at the AGM on how profits will be distributed to the schools.
The CBS funds the panels through the issue of 5-year, 5% interest bearing bonds to socially minded investors via Ethex a non-profit fundraising platform for ethical investments. The bonds will then be re-financed with long term social impact funds or banks such as Social and Sustainable Capital and Triodos Bank.
The CBS is governed by a cross-disciplinary group with a depth of experience in renewable energy funding, sustainability education, funding for education, contract management, managing schools and dealing with solar energy on schools.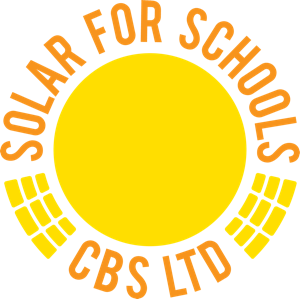 Documents